they're all
just
babies in their wombs, right? beware -
it gets graphic
.
more importantly, i should have asked, "which is expendable?" or, "which could we do without?" better yet, "who, on the left, would shed a tear if the one in the middle became extinct?"
national pornographic is doing a special on animal babies "from conception to birth" in the next week - i just have to wonder what their stance on abortion is?
where are these people:
when this happens?: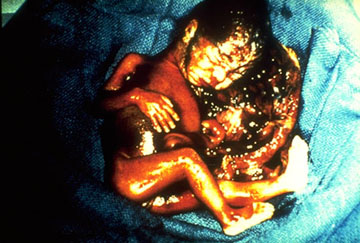 when i read that it doesn't matter whether or not a political candidate is pro-life or pro-abortion - i makes me want to vomit.