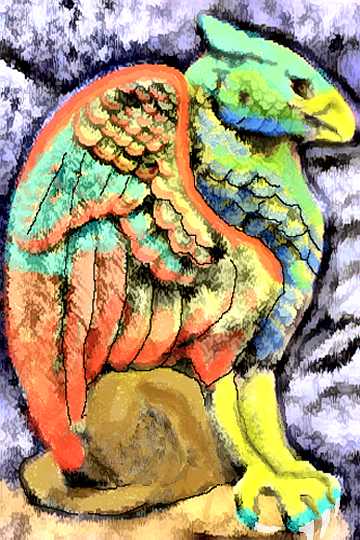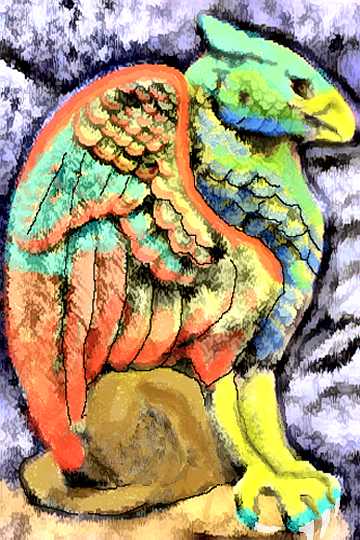 The smaller image is how the larger image would show as an Avatar in your posts.
Its a Griffin.
Head wings and foreparts of an eagle and hindquarters of a lion.
Its an ancient symbol recognized in many cultures.
In Christianity it represents the strength and wisdom of God.
This one started life as a brown, faux wood, pencil holder. You won't find this anywhere on the net unless someone steals it. I usually use some type of image as a start to save time.
Whatca think? Yes, no, maybe so, changes, something else, ideas? Don't take it if you don't like it, I can find it a home.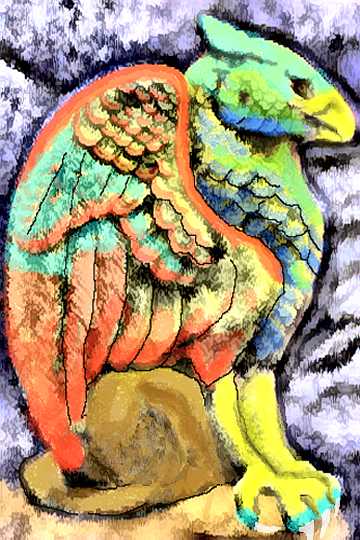 I believe this is the size it would show on your blog although you can probably change the template to make it larger.